Our Music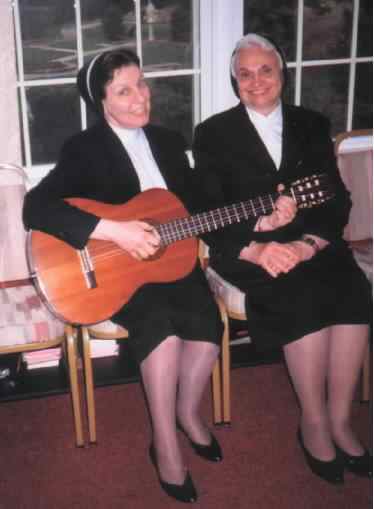 These dynamic women from Morningstar of Prayer belong to the Religious Teachers Filippini, based in Morristown NJ.
Sister Josephine Aparo strums the guitar, finds remarkably memorable and easy to sing tunes, and pens some of the words
Sister Geraldine Calabrese writes most of the lyrics.
The Sisters began their musical ministry in 1986 as a unique way to transmit the message of the Word of God.
They have a Cole Porterish knack of inspiring you to sing your heart out the next time you hear one of their songs
For a list of cassete tape available, please copy the order form and send along with your check or money order.
Top of Page
---
Home